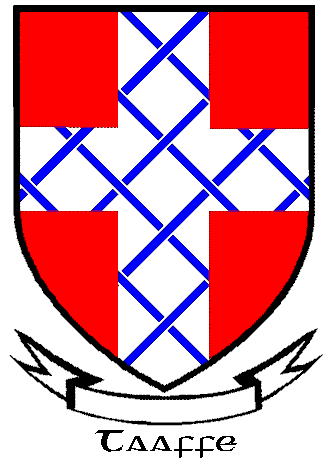 Get this crest printed on...
TAAFFE Family History
This famous medieval surname is recorded in over one hundred spellings, and found throughout Europe. These include examples such as Daud, Dewi, and Taffe, through to patronymics Davidge, Davidovich, and Davitashvili. It owes its popularlity to the Hebrew male given name "David" meaning "beloved", which as a given name has always been very popular with both the Jews and the Christians. The reasons are rather confused, but essentially the original King David, regarded as the greatest of the early kings of Israel, is held upto be a popular hero by both races. The popularity of the name throughout Europe followed the famous "crusades" of the 11th and 12th centuries, when successive generations of kings mounted expeditions to save the Holy Land for Christianity...