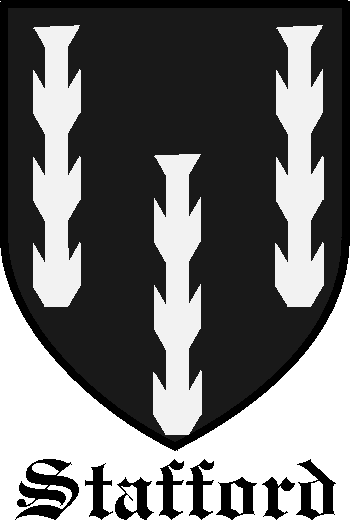 Get this crest printed on...
STAFFORD Family History
This is an English locational surname of great antiquity and early nobility. It is considered that most nameholders do derive from the county town of Staffordshire recorded as "Stadford" in the Domesday Book of 1086. This translates as "the landing-stage by the ford", from the Old English pre 7th Century "Staef" and "forda", a shallow crossing place. The twin villages of East and West Stafford in Dorset have also provided some nameholders. These appear in the Domesday Book simply as "Stanford" and this implies as slightly different meaning of "the stony ford". In a few cases as well the surname can be topographical, and denote a ford marked with staves...