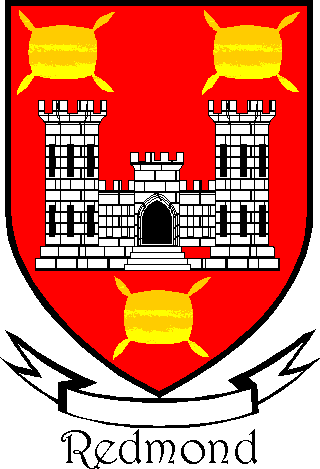 Get this crest printed on...
REDMOND Family History
This interesting surname, now widespread in the Leinster county of Wexford, was introduced into Ireland at the time of the Anglo-Norman Invasion (1169 - 1170). It derives from the Norman personal name "Raimund" or "Raimond", itself coming from the Old Germanic "Raginmund", a compound of the elements "ragin", counsel, plus "mund", protection. One Giraldus Reimundus was noted in the "Domesday Book" of 1086 for Essex, and Alexander Raymond (see below), was of the same stock as Raymond le Gros, one of the best known of the Anglo-Norman invaders. The name soon became Redmond, and the family obtained considerable grants of land in Co...