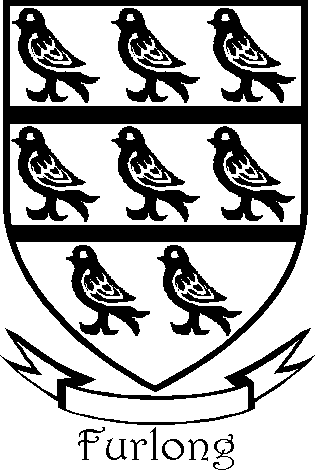 Get this crest printed on...
FURLONG Family History
Recorded in the spellings of Forlong, Forlonge, Furlong and Furlonge, this is an English medieval surname. It derives from the pre 7th century Olde English 'furlange' meaning 'a long furrow', and this in turn came to be associated by useage with a specific distance of 220 yards or one eighth of a mile. However as a 'furlong' is usually an abstract measurement, it seems more likely that the surname is derived from a specific place or places, and this is born out by such recordings as John de Forhlang of Suffolk in the Fees Rolls of the year 1250, and Richard de Furlang in the Assize Rolls of Lancashire in 1260...