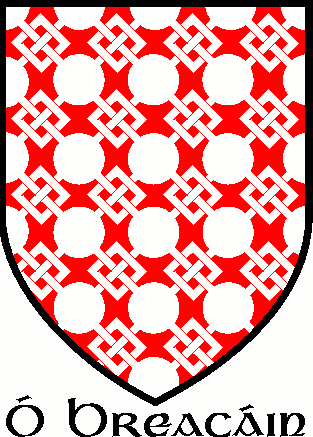 Get this crest printed on...
BRACKEN Family History
Recorded as usually as Bracken, and much more rarely as Brahan, Braghan, Breaghan, Breagan, Broughan and Brouhan, this is a surname of Irish origins. Previously recorded as O' Bracken, the O' prefix meaning male descendant being largely lost in the 17th century, and descending from the original Gaelic name O' Breacain, it is from the region of County Kildare and County Offally (formerly known as Kings County). Here it is said, the clan have been resident since at least medieval times. The name means 'speckled' from the ancient word 'breac', and as such was apparently a nickname given to the first chief or nameholder who presumably had freckles...