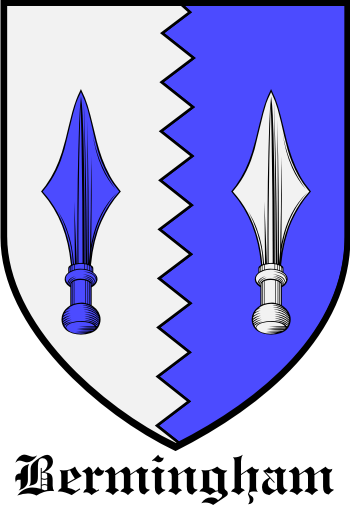 Get this crest printed on...
BERMINGHAM Family History
This notable and long-established surname is of Anglo-Saxon origin, and is a locational name from the city thus called in Warwickshire. Recorded as "Bermingeham" in the Domesday Book of 1086, and as "Brimineham" in the 1169 Pipe Rolls of that county, the city name derives from the Olde English pre 7th Century "Beornmundingaham", "homestead (Olde English "ham") of the people of Beornmund", a male given name composed of the elements "beorn", young man, warrior, and "mund", protection. This important city is the seat of a university and the see of a bishop, and in 1911 its boundaries were greatly extended making it the second largest city in Great Britain...